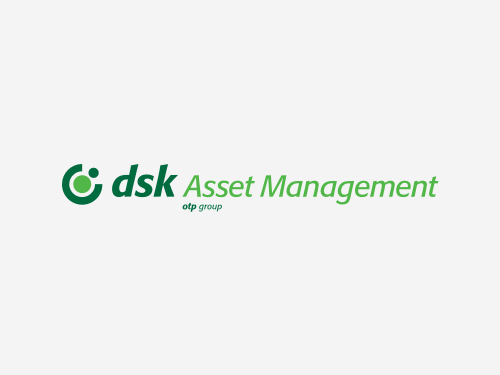 Notice of Initial Public Offering of Units of the Mutual Fund "DSK Stability - European equities
Management Company "DSK Asset Management" AD, Sofia ("Management Company") notifies investors that the public offering of units of DSK Stability - European equities ("Fund") is starting on May 2nd 2012
MF "DSK Stability - European equities" is a mutual fund under the meaning of Art. 5 para. 2 of the Activities of Collective Investment Schemes and Other Collective Investment Ventures Act (ACISOCIVA ), whose profile is with low to moderate risk.
In order to implement the investment strategy and achieve the investment goals of the Fund, its activities will be divided into distinct cycles, each of which will include two periods, conventionally called "open" and "limited".
The units' issue is not limited in size, as at the beginning of the public offering no units have been issued. The face value of the units is BGN 1 (one).
The Fund issues (sells) and redeems only whole units .
The minimum value of each purchase of units is BGN 500, which generally applies to redemption transactions as well.
Fund's units shall be acquired at issue price equal to the net asset value of the Fund per unit plus the cost of issuance (sale) of units amounting to 0.30% (zero point thirty percent) during the "open" period and 10% (ten percent) in "limited" period.
The Fund redeems units at redemption price based on the net asset value per unit, reduced by theredemption costs amounting to 0.00% (zero percent) during the "open" period and 15.00% (fifteen percent ) in "limited" period.
Fund's net asset value per unit is determined each business day according to current legislation, Fund's Rules and Prospectus.
Investors can buy Fund's units each business day, but not later than 5.00 p.m., except in cases of temporary suspension of issuance.
Investors can buy units in the major offices of the distributor of the Fund's units - DSK Bank, which provides "counters" to the Management Company (Appendix № 1 to the Prospectus of the Fund) and institutional investors - from the office of the Management Company as well.
Investors - individuals who use the service "DSK Direct" of "DSK Bank" may submit electronic orders for purchase of Fund's units, after submitting at least one (first) order-contract on paper "at the counter" .
The public offering of Fund's units shall be under the prospectus for initial public offering of units, approved by the FSC with Resolution № 213-DF/23.03.2012. The Prospectus contains detailed information regarding the sale of units and their redemption and related payments, as well as information on investment goals and strategy of the Fund, the main risks associated with investment in its units and other relevant information for the investors. The prospectus is available to the investors at the offices of DSK Bank specified in the Fund's prospectus during their working hours and on the website of DSK Asset Management AD www.dskam.bg.
Additional information can be obtained at the address of the DSK Asset Management, Sofia, 1 Tzar Kaloyan str., 4th floor, tel: (2) 930 10 00, contact person Galina Dimitrova from 9.00 a.m. to 5.30 p.m. "